Humanano's strongest whitening serum ever!
HUMANANO Placen Concentrated Brightening Serum (30ml)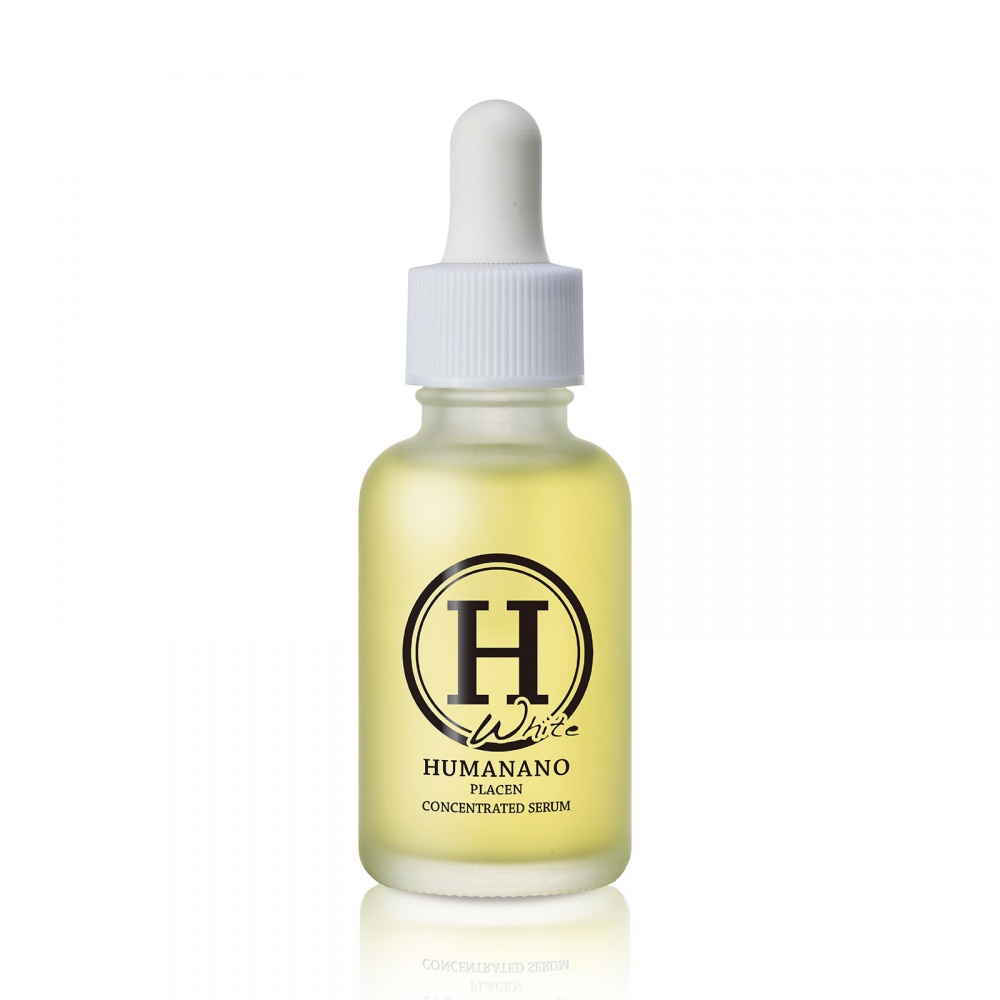 What is Niacinamide?
Niacinamide is a type of vitamin B3 that suppresses the production of melanin and prevents spots and dullness. It has the effect of promoting collagen production, giving firmness, preventing sagging and improving wrinkles.

What is Nicotinoyl Octapeptide-9?
Nicotinoyl Octapeptide-9, which is contained in HUMANANO brightening serum, is a component that combines Niacinamide and Octapeptide. The whitening effect is much higher than using Niacinamide alone.

Effects of 'Nicotinoyl Octapeptide-9' ?
Whitening: Inhibits melanin production, it has a high whitening effect that prevents damage from UV.
Barrier Function: Niacinamide promotes ceramide synthesis. Increased ceramides increase the skin's ability to retain moisture.

| | |
| --- | --- |
| Product name | HUMANANO Placen Concentrated Brightening Serum (30ml) |
| Price | ¥6,380 +Tax |
Buy it
Fade dark spots, lightening & Even skin tone
HUMANANO Placen concentrated brightening serum contains PGF, 4 growth factors (EGF, IGF-2, aFGF and TRX) and 100% liposomes Nicotinoyl Octapeptide-9 peptide. So, this serum is very effective for skin lightening, brightening and dark spot removing.


| | |
| --- | --- |
| Prdoct name | HUMANANO Placen Concentrated Brightening Serum (30ml) |
| Ingredients | Water, Butylene Glycol, Nicotinoyl Octapeptide-9, sh-Oligopeptide-1,sh-Polypeptide-31, sh-Polypeptide-11, sh-Polypeptide-16, sh-Polypeptide-2, Phellodendron Amurense Bark Extract, Lecithin, Glycine Soja (Soybean) Oil, Glycerin, Phenoxyethanol, Tocopheryl Acetate |
| Country of origin | Japan |
| How to use | Please apply on the whole face after wash your face. Then, apply the placen concentrated 100% serum or 200% serum, toner and cream. |
| Directions | Discontinue use if it does not suit your skin. |