Support from the waist and pull!
Posture adjustment belt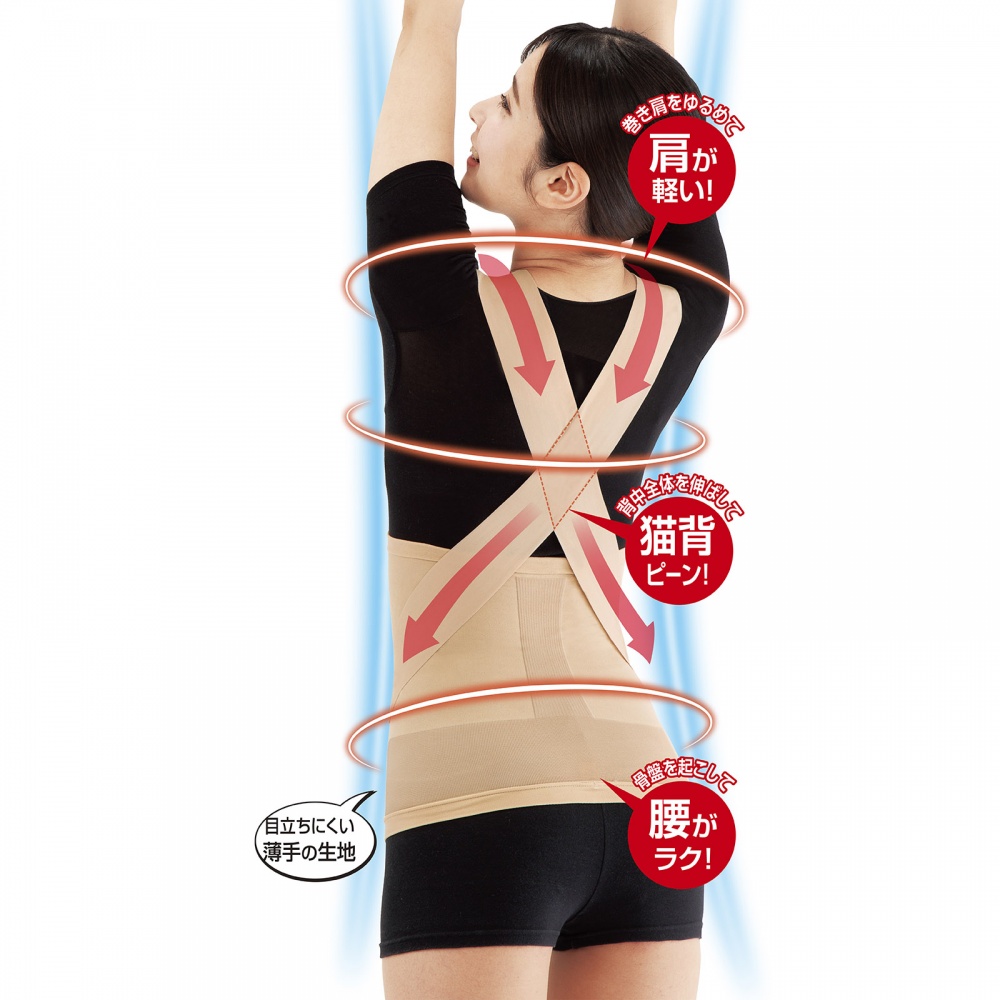 Correcting the abdominal roll is supported from the waist, and the thickened belt pulls the back muscles and adjusts the posture of the back muscles.
| | |
| --- | --- |
| Product name | Posture adjustment belt |
| Price | ¥4,378 +Tax |
Buy it
The soft belt is not tight, but can still maintain your posture!
The soft belt comfortably supports your shoulders and back, and its elasticity does not make your stomach tight.
Even while you sleep, you can adjust your sleeping posture and feel refreshed from your shoulders to your waist.
It is made by a thin fabric that is hard to be noticed.
Prdoct name
Posture adjustment belt
Size

M-L 68-90cm
L-LL 78-100cm
Material
(Body fabric) 84% nylon, 16% polyurethane
(Belt) 78% nylon, 22% polyurethane
Country of origin
Japan
Directions
・If you are visiting a hospital for shoulder, back, or hip problems, consult a doctor before use.
・If you feel any pain or other abnormalities during or after use, immediately discontinue use.